Difference between revisions of "Calories"
From Ice Age Farmer Wiki
---
Latest revision as of 12:25, 7 January 2020
Important to remember that food delivers both NUTRITION (vitamins/minerals) and FUEL (calories).
Here is a table describing crop calorie density for reference in planning your garden. See also other crops listed here.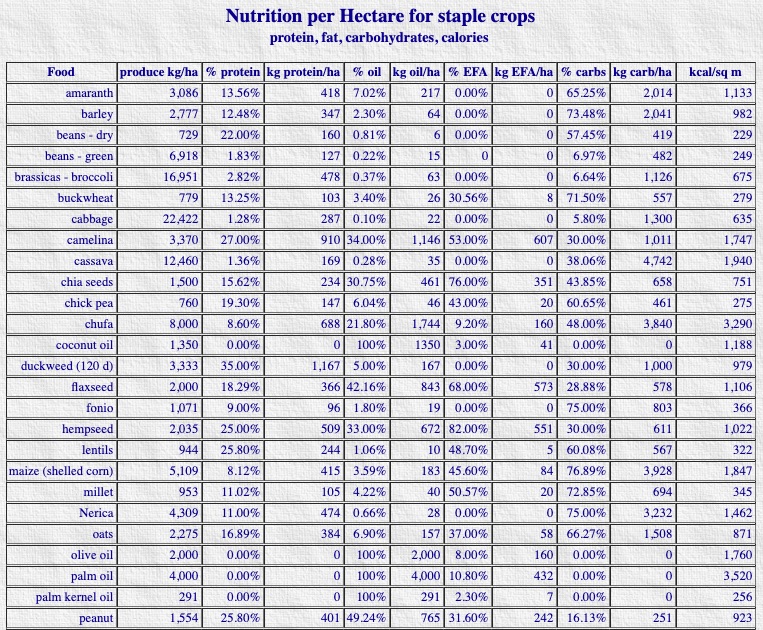 via http://www.gardeningplaces.com/articles/nutrition-per-hectare1.htm